SUSTAINABLE Flavour
TsAfrika is committed to running a responsible business that minimises its impact on the environment and enhances the wellbeing of all stakeholders.
Sustainable food practices promote health as well as good environmental and social practices. When preparing food, we always consider our responsibility and the role we play as part of an ethical and sustainable food chain.
OUR SUSTAINABILITY VALUES
Using less – we strive to find ways of using less oil, gas, electricity, and other finite resources in our processes.
Smart sourcing – we never use inputs that could be considered irresponsible. This includes supporting the Southern African Sustainable Seafood Initiative in our sourcing practices.
Managing waste – we manage waste to a minimum and dispose of it in a responsible manner.
Chemicals – we minimise the use of harmful chemicals and always seek to use neutral alternatives.
Packaging – we encourage our clients and customers to make use of environmentally safe packaging alternatives.
Staff – our staff are trained and measured on compliance with these initiatives.

FOOD THAT Empowers
For the Tsebo Group, transformation is part of our DNA and is integral to our business model, processes, cultural values and strategy.
Since the inception of its first Affirmative Action Policy in 1982, Tsebo Solutions Group has been at the forefront of transformation in our industry and our society.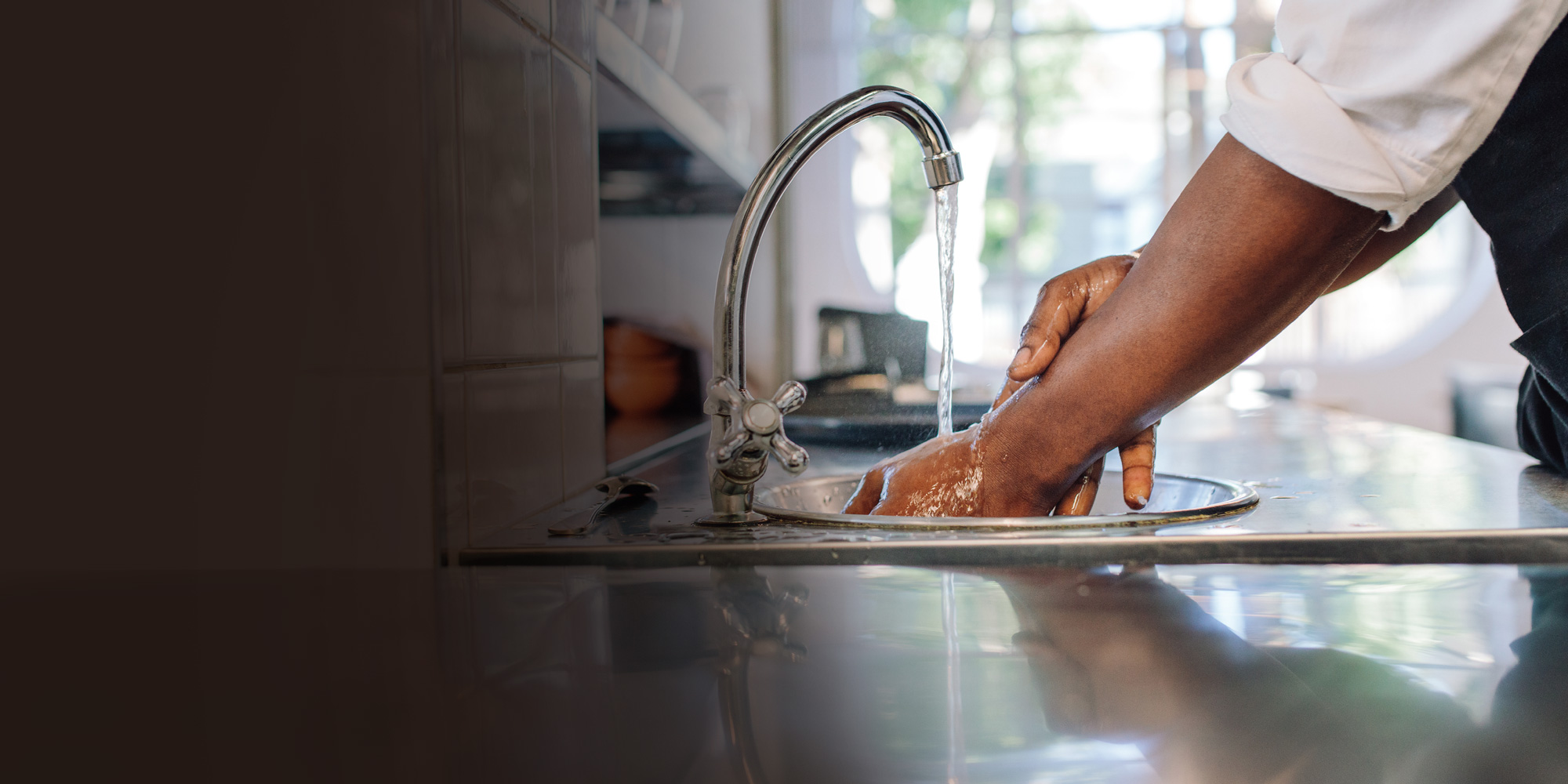 Health AND Safety
As part of the Tsebo Solutions Group, TsAfrika upholds the Group's stringent Occupational Health and Safety policies to ensure our staff and customers work in safe environments.
The Tsebo Solutions Group supports the Occupational Health and Safety Act, 85 of 1993. To ensure compliance with this legislation, we engage in continuous training on accident prevention and constantly update our GMPs in accordance with the latest practices.